The Natural Streambed and Land Preservation Act, also known as "the 310 Law", is administered by your local County Conservation District.
Montana's Natural Streambed and Land Preservation Act, also known as the 310 Law, is a Montana law that requires any person planning to work in or near a stream, river, on private or public land to first obtain a 310 Permit from their local Conservation District Office.
Permitting is free of charge and easy to obtain an application from your local Conservation District Office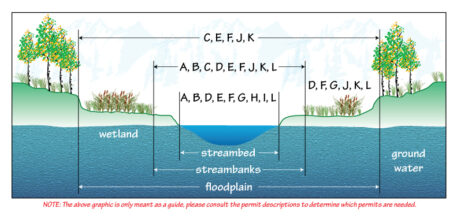 How do you get a 310 Permit?
There is no fee for a 310 Permit. Start by picking up an Application at your local conservation district office or download one from the DNRC website.  Just click on the map to download the Montana Department of Natural Resources & Conservation Affiliated Agencies & Associates Directory to locate your local office. 
What is the 310 Permit process?
Conservation District (CD) Receives Application

Initially Reviews and Accepts or Rejects

Time Frame Starts When Accepted
Notify FWP
– FWP has 5 days to say if they want an inspection
Though their participation is required, it is advisory only to the Board of Supervisors
Now that you have your 310 Permit, what are you going to do with it?
EZ Dock Montana is your total solution for expandable modular floating dock systems, floating boat docks, lifts, swim platforms, fishing piers, drive-on PWC, Jet Ski/Seadoo lifts, and Sunstream boat lifts. EZ Dock Montana is a full service dealer servicing Montana
(Great Falls, Helena, Bozeman, Billings and all other areas West of the Continental Divide including Holter Lake, Canyon Ferry, Hauser Lake, Fort Peck and along the Missouri River).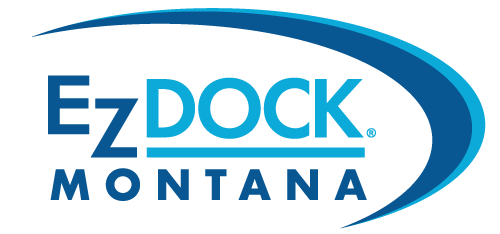 The first dock of its kind, the last dock you will ever need. Your EZ Dock floating dock adapts to changes in the water level and environment, while giving you a safe, sturdy alternative to traditional docks. Rearrange, add to, change your EZ Docks as your needs change. And the best part: changes take place in hours, not weeks or months.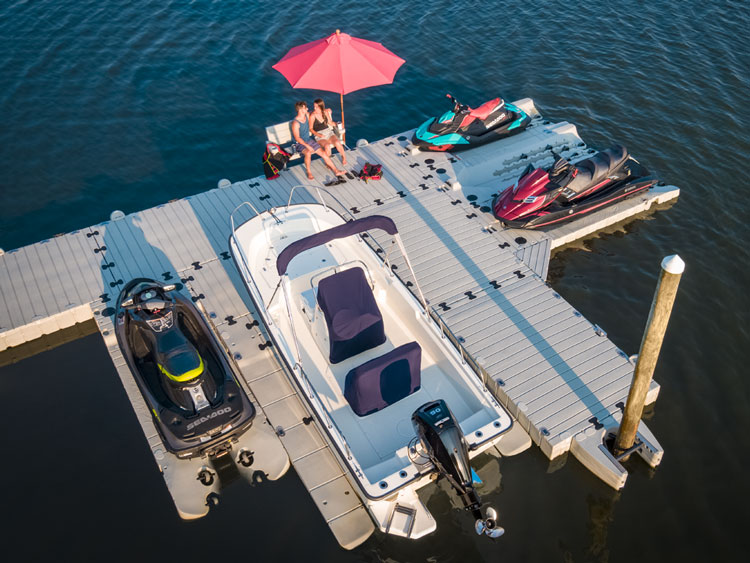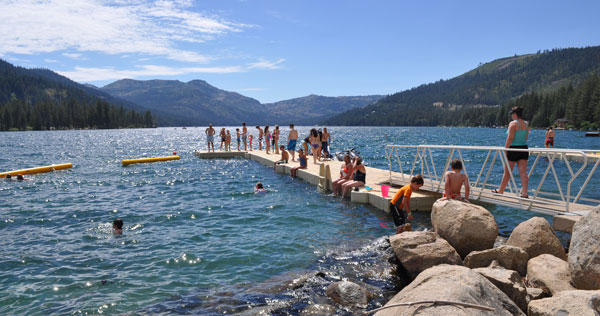 EZ Docks are nearly indestructible and offer a long list of accessories to customize your EZ Dock to fit your waterfront cabin, home, or marina. Customize your EZ Dock for your lifestyle with benches, swim ladders, umbrellas, a dock box, boat bumpers, cleats, fish cleaning station, utility channel for water and power, kayak rack, sliding board, and many others!
EZ Dock Montana also offers a full line of boat lifts from Sunstream Boat Lifts.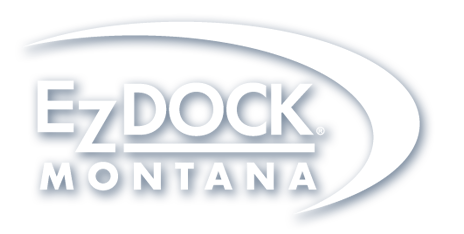 Learn about EZ Dock and Sunstream Boat Lifts of Montana
Your floating dock and boat lift solutions in Montana
Contact EZ Dock Montana at 406-727-8115 or email us to find out how EZ Dock can bring a total solution to  waterfront property.